Welcome to the Mental Health Association in Niagara County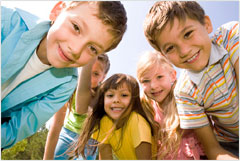 The Mental Health Association in Niagara County has been serving the community for 50 years
, working to promote wellness through advocacy, education and community service programs.
We are a non-for-profit organization that provides
services for a range of ages and needs
. We offer workshops in stress management and advocacy for those with mental illness. We offer support services for families with children diagnosed with a mental health disorder, and support groups for topics like depression, anxiety and grief.
Please consider supporting us so we can help others! You can become a member,
provide a donation
, or volunteer.

Help Line




716-433-5432



The Help-Line now has one phone number which covers all of Niagara County. Just call 716-433-5432. This number replaces the previous numbers for Niagara Falls and North Tonawanda, which are no longer in service.


The Mental Health Association in Niagara County is proud to present our newly designed website. In our quest to serve you better, this is only the first step in making our programs and services more accessible. Even more features and content will be coming soon! We hope you will find this new site helpful and easy to use. If there is something you can't find,
please let us know
.
"Let's Talk"
Depression and Anxiety Support Group for Teens and Pre-teens. 1st and 3rd Wednesday of every month. 6:00 pm to 7:30 pm at the Eastern Niagara Hospital Cafeteria. 521 East Avenue, Lockport NY 14094.

Allies4Life: MHA's Suicide Prevention Program
Launched this year, Allies 4 Life is our response to the overwhelming number of tragedies that have occurred throughout our community in recent months. Allies 4 Life offers information, tools, resources and guidance specifically for local schools, parents groups, and other youth-related organizations in ourcommunity. To learn more, or to request a presentation, call us at 433-3780. For more information please visit www.allies4life.com